Italy forward says those who attack him are 'ignorant, stupid'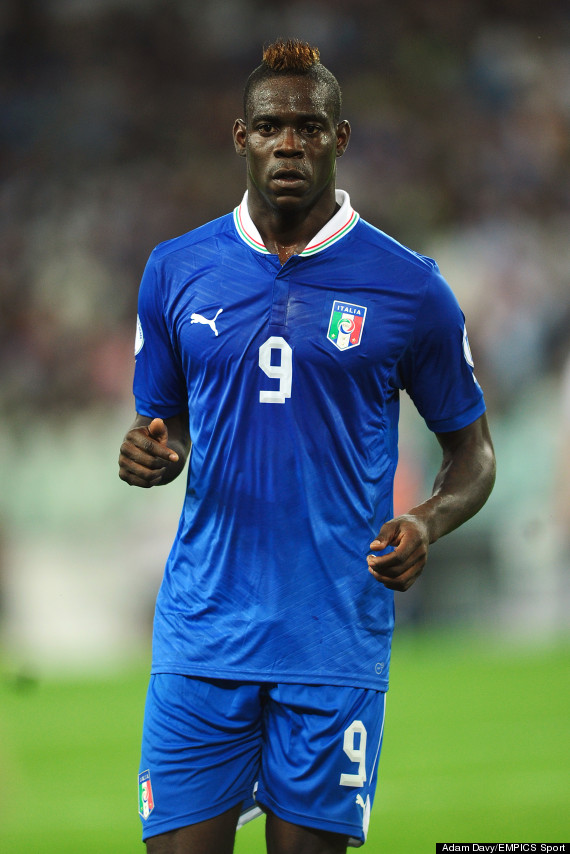 (ANSA) - Rome, May 26 - Mario Balotelli has said that his sometimes volatile behaviour would earn him no more than the occasional "f-off" if he were white and blasted people who direct racist abuse at him as ignorant and stupid. The 23-year-old striker, who has Ghanaian roots, has been subject to racist abuse many times in his career.

"I'm different and this annoys some people," the Italy and AC Milan striker, who is frequently at the centre of controversy because of his poor discipline on and off the field, told GQ magazine in Italy. "I make mistakes and I always pay for them," added the player, who can come across as arrogant in media appearances. "If I were white, they'd just tell me to f-off. The problem is not what I do, but what I'm allowed to do. "If they take things out on me, they are ignorant and stupid". Italian soccer has had a big problem with racism for years, but Balotelli has been singled out for abuse more than most black players.

Last week a teenager shouted "sh*tty black" at him at Italy's pre-World Cup training camp near Florence. Last September T-shirts saying 'if you bleach Balotelli he'll still stink' went on sale in a shop in central Naples. Porto were fined 20,000 euros because their fans racially abused him during a Europa League tie in February 2012 when he was a Manchester City player. Juventus had to play a game behind doors in 2009 after their supporters directed chants of "there's no such thing as a black Italian" at him when he was an Inter Milan player.